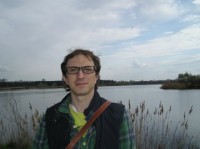 Hi! My name is Anton Oliinyk and I'm full-time freelance web developer.
I have 10+ years of experience in software development. Proved my level of expertise by defending for Ph.D. degree in the area of Information Technology.
Working as a freelancer since 2008 and full-time freelancer since 2010. Since 2011 working in a cooperation with assistant developer.
Currently specializing mainly in web application and CMS module development with PHP+MySQL and Zend Framework or custom lite MVC frameworks.
I guarantee free lifetime support for solutions I provide.
Please find a minute to read what other customers wrote about my services on my Elance page and my Freelancer.com profile.
My Portfolio
SEO Agency Reporting Web Site

Reporting web application based on Zend Framework for a SEO agency. The application includes automatically generated reports, automatic CSV data import, dynamic JS charts and PDF export.

Experience 9 to 5

Drupal website for students to attend orientation courses. My work included including theme customization, Drupal Commerce based store setup, implementing custom business logic with Rules module, custom scheduling and reporting module.

EthiopianFolktales.com

Joomla website for Ethiopian story collection project with 300 tales from Ethiopia in both Amharic and English with recorded audio available for listening online and download. My work included theme customization, developing clickable region maps, setting up multilingual website and publishing user content and audio.

1 Minute List Builder

WordPress plugin for displaying highly customizable popups on blog posts and pages.

Contact Manager

Zend Framework private contact manager web application with SendOutCards.com integration and mobile application API.

Ama Search Bar

WordPress plugin displaying Amazon discount search bar on top or bottom of browser window and loading search results using AJAX.

Auto Azon Banner

WordPress plugin that loads a banner with contextual ads showing Amazon products found by search keywords or post/page keywords.

 

WP Empire Builder

WordPress plug-in which makes multisite functionality extremely easy to use including one-click multisite setup, integrated domain mapping, automatic cPanel integration, ability to activate any plugin/theme on selected child sites and more.

1-Click WP SEO

WordPress plug-in that automatically improves on-page SEO of posts for selected keywords.

Cloak Track Pro

WordPress plug-in that replaces specified keywords with affiliate links and tracks every click.

Associate Goliath

WordPress plug-in that creates profitable Amazon affiliate blogs.

SEO Scorer

WordPress plug-in for on-page SEO analysis.

CB Goliath

WordPress plug-in that finds products on ClickBank and generates blog posts for them by scraping content from merchants' home pages.

Desktop Media Uploader

C++ Windows desktop application which allows users easily upload files to popular media hosting sites based on ClipBucket, ClipShare, PHPmotion, AVS and vShare.
Application GUI can be easily customized for customer site name and logo.

Physical Security Assessment Tool

C++ Windows desktop application that automates facility risk analysis and management.
The project involved many sophisticated statistical calculations developed per customer specification.
Fell free to contact me and start your project today!